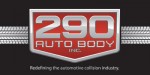 "We can do it!"
While our main line of work is collision repair, our company covers almost any kind of service that is needed for your vehicle. Because it's all available under one roof, you can avoid the hassles of looking for different speciality automotive shops to get your vehicle fully serviced, and it will also save you money in the long run as well.
Any and all insurance claims are accepted! Whether it's from a major company or a minor one, they are never turned down. We make things more convenient for you by assisting in processing insurance claims. No more headaches from improperly filled paperwork or misquoted supplements. We help you every step of the way to keep turnaround times short. We do this to make sure that you and your insurance company are 100% satisfied with our service.
We accept ALL makes and models of vehicles in our shop. From your family car, to rare exotic rides, as well as turner vehicles, old classics, and even large work trucks. Nothing is out of range of our abilities. We stand behind all of our repair work and services. That is why we issue a written warranty for all repair jobs done at our center. Anytime you are dissatisfied with our work, you can bring your vehicle back and we'll fix that problem for you at no charge.