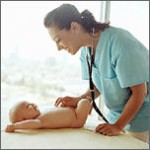 Maven Institute
Career Training
This is Where Your
Future Begins

The constant demand for healthcare ensures a great degree of job security and steady earning potential at every level. If you like to help people, enjoy new challenges and are interested in working in a fast-growing, prestigious field, healthcare careers offer you a wide variety of options.
Programs include:
Dental Assisting
In the intensive hands-on program in Dental Assisting you will learn fundamentals of office procedures, dental anatomy and physiology, terminology, preventive dentistry, dental materials, chair-side assisting, radiography instrumentation and equipment, sterilization and laboratory practice
Medical Administration / Billing

You will learn how to complete various administrative duties within a medical office. These duties will include: ICD-9 and CPT-4 coding, medical transcription, written and computerized billing, medical record filing, written and computerized payroll, written and computerized accounts receivable and payable, written and computerized business correspondence
Medical Assisting

In four months you will acquire the skills that you will be able to apply in the clinical, laboratory, and reception / administrative areas. Our graduates are capable of filling a variety of positions such as medical, clinical or administrative assistant, medical receptionist, and medical insurance biller
Clinical Assisting -
The objective of the Clinical Assisting Program is to provide the trainee with the appropriate didactic theory and hands-on skills required and necessary, to prepare them for entry-level positions such as clinical assistants, phlebotomists and EKG technicians. Clinical Assisting is one of the fastest growing fields in the country, offering outstanding career opportunities for trained professionals
Phlebotomy

In 5 short weeks (20 Hours) of fast paced, high impact training presented by one of Boston's most experienced and sought after instructors, you will acquire an outstanding blood-drawing technique through direct hands-on practice
EKG

n 3 short weeks (20 Hours) of fast paced, high impact training presented by one of Boston's most experienced and sought after instructors, you will acquire an outstanding EKG technique through direct hands-on practice
Medical Billing and Coding

You will receive the training necessary to succeed in this expanding area. You will learn about International Classification of Diseases (ICD-9) coding, Current Procedural Terminology (CPT-4) coding, medical insurance, 3rd party billing, medical insurance collections.You will develop skills in computer applications and will learn how to use Medisoft billing software
Office Software Application

This course will offer a basic understanding of computer hardware, Networking, data processing, MS Windows functionality and the Microsoft programs: MS Word and MS Excel, MS
Access, MS PowerPoint
Business Accounting

The course will provide you with a solid understanding of the accounting cycle used to produce the financial information upon which the business world depends; you will develop practical skills in utilizing computerized accounting systems; you will become familiar with the ethical standards used by accounting professionals
Maven Institute offers day and evening classes
8-16 weeks courses
Certificate of completion

Our Locations:
1845 Commonwealth Ave.,
Brighton, MA, 02135
Tel. 617-779-9975

New Branch
298 Union Street,
Lynn, MA 01901
Tel. 781-346-6473


If you would like to work in health care industry contact us today!