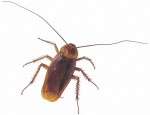 ABM Eco Services, Inc.
Commercial and Residential Pest Control
Any kind of pestsin your home or office is always cause a problem.
Nobody likes roaches – these little creatures can seriously affect or even ruin you business or house.
The same can be said about fungus.
We advice you to stop loosing money and think about professional pest control.
Our company, ABM Eco Services Inc. is a pest control expert in Boston, MA and Boston area.
For more then 30 years we provide our customers with best pest control services in Metro West area.
One type of pests that can be really destructive is termites.
Houses, mulch, fences, stumps and sometimes live trees become victims of termites.
If you don't have any protection termite infection can spread all over and cause a lot of problems.
Our Services:
Real Estate Termite Inspections
2nd Opinion Estimates
Termite Treatments (Baiting & Conventional)
Carpenter Ant Treatments
Fungus Treatments
Installation of Vapor Barriers
General Pest Control for Ants, Roaches, Fleas, Silverfish, Crickets... (Call for price quotes)
Stinging Insect Treatments
Mice / Rat Treatments
Along with other services we provide termite treatments in Boston, MA.
So if you need to control termite in the Greater Boston area for example we are always ready to help.
Our services of pest management in Boston area include monitoring, different preventive and corrective measures.
Of course you can find companies that offer treatment with pesticide in Boston area but with us you can get much more and better.
Our highly trained professionals will perform an inspection to find the source of infection.

They will choose the best treatment of pest infection focused on sources found.
Our methods include Termite Treatments, Carpenter Ant Treatments, Fungus Treatments, Stinging Insect Treatments and many others.
Preventative termite control is the only way to prevent termites from entering your home.

Regularly scheduled appointments are usual for our company to make sure that pest control program is effective.
If you need a pest management in Boston area then ABM Eco Services Inc. will be the best choice for you.