Office Chair

Office Furniture
If you want to buy office supplies, computers, software, printers, scanners, phones, speakers and more hardware, then go through the pages of Boston Catalog under the category computing-office-supplies. In the subcategory Office Products you can find comfortable office chairs and sturdy office furniture like cabinets, desks, computer desks, shelves, file cabinets, waiting room furniture and more.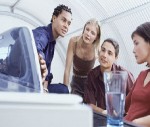 Adroit Networks, LLC
Adroit Networks, LLC delivers advanced, on target network and infrastructure solutions to help business managers achieve desired operational and business objectives. We provide proficient technical knowledge and practical business experience aimed at designing, implementing, managing...