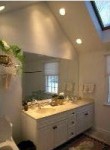 Manuk - Construction Co.
Your construction, remodeling and home renovation company in Boston area
We are ready to make your dream a reality! 617-584-6292
If you are looking for a company, which can take care of all your construction, remodeling and renovation needs, please make a wise choice and call an experienced profeessionals at Manouk- Construction Co.
We know our business; we have a large portfolio, customer's testimonials are available. We are fully licensed and insured. Manouk will help you to make a correct decision, when choosing styles, finishes, floors, walls, doors, colors, materials and will hire only experienced contractors. Please visit our office or call us for free estimate and learn more about us, our knowledge and experience. You will be pleasantly surprised by our discount prices.
We offer:
-Complete Bathroom & Kitchen Remodeling & Renovations
-Attics, Basements, Home Offices & Family Rooms
-Custom Decks, Porches & Patios
-Professional Tile, Marble, Granite AND finish Hardwood Flooring Installations
-Acrylic Tub & Shower Surrounds
-Bathroom Tile, Marble , Granite
-Repair Work
-Shower & Tub Water Damage Repairs
-Floors, Walls, Shower Stalls, Backsplashes, Closets & Foyers
-Drywall Installation, Custom Plastering and Repairs
-Window and Door Installations
-Finish Carpentry
-Interior & Exterior- Painting.
Demolition and Debris Removal of all work
Electrical & Plumbing Services with all Remodels
Commercial & Residential Properties
Please call Manouk and we will help you to create a new look for your home.
Our specialists proudly serving customers from Boston, Watertown, and Boston area, they will be happy to help you in such areas, as optimization of existing areas, wall heating system installations, floors, windows, doors, tiling, moldings and kitchen cabinets installation and many more other services to renovate your house or apartment.

Proudly servicing: Watertown, Newton, Needham, Dedham, Boston, Brookline, Brighton, Allston, Waltham, Rochester, Roxbury, Jamaica Plain, Cambridge, Boston, Brighton, Newton, Needham, Brookline, Framingham, Natick, Ashland , Weston, Sharon, canton, Stoughton, Andover, North Andover, Woburn, Wakefield and many more towns and cities in the Greater Boston area and South and North of Boston

Free, Quick Estimate and The Best Rates