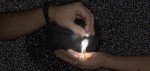 Andover Auto School Inc.

For 25 years
we have been providing the highest to the people of Andover and the surrounding towns and cities. Andover Auto School is the oldest and most experienced driving school in the Andover area. While we enjoy our long history with the people in the area, we don't get stuck in the past. Cars and driving have come a long way since early
Driver's Education courses
yet so many schools refuse to break free from the old mold and get with the present. That's why Andover Auto School is the only school in the Greater Lawrence area to be endorsed by Skid School. From careless drivers to Mother Nature, sometimes it seems like everybody is out to get you. We want our clients to be more prepared to handle today's demanding driving conditions. We feel that everyone should demand the same for their young drivers or themselves.
Classes:
We have many class dates, times and locations. Please review our class descriptions, schedules, requirements and fees by clicking the links below.
89 Main Street Class Schedule
These classes take place at our facility located at 89 Main Street in Andover, Massachusetts and are open to everyone.
NAHS Class Schedule
These classes take place at the North Andover High School. Applications and registration instructions will be available in the main office at NAHS after the course has been announced at the high school. Please pick up an application in the NAHS main office or call Community Programs (978) 794-3080.
Phillips Academy Class Schedule
These classes take place at Phillips Academy (Samuel Phillips Hall, Unobskey Room) Call Phillips Academy at (978) 749-4175 or Andover Auto School at (978) 470-2060 for registration information.
Services:
Here you can find services that can be obtained separately from mandatory Driver's Education classes.
Senior Citizen Refresher Lesson
One full hour with our professional instructor to refresh or evaluate. Free pick-up and drop-off at your home, work or other location. Controlled environment offers greatest safety and peace of mind. $50.00/hr
Private Lessons
One full hour with our professional instructor to refresh or solidify. Free pick-up and drop-off at your home, school or other location. Open to licensed or permitted drivers of all ages. $65.00/hr
Sponsored Road Tests
Use of our car for your test and our instructor as your sponsor. Most testing officers prefer auto school cars because they know they will pass inspection and they LOVE the extra brake pedal on their side of the car. Saves aggravation. $95.00
Our teenage driver education programs are respected and appreciated throughout the community. We teach the program at our own classroom convenient location.
All training vehicles are well maintained and are equipped with the two brake system. This is not only required by law but also for the safety of all occupants of the vehicle.
All vehicles feature safety top signs, especially designed for our school. They provide additional visual notice to other drivers when our student is slowing down, stopping or changing lanes. Other drivers are much more understanding when they realize a student is operating our training vehicle.
We accept all major credit cards.
Our services description:
Automatic and Standard lessons - we offer both types, but we advise you to consult your instructor or any our specialist what better suits you, as the choice of a driving lesson depends on your experience and even character.
Learner Permit Service - we are fully accredited to provide you with a learner's permit valid for a year.
Driver Retraining - if you have some driving experience and find it insufficient or if you had a long break in driving, you can choose our retraining programme (automatic or standard driving lessons). We try to save your time but help you to acquire all necessary skills.
Road Test Service - we ease your getting a driver's license as much as possible, you can take road test as well as theoretical one at our school.
Driver Education - with our reputation of an exemplar defensive driving school, we guarantee to teach excellent drivers.

We proudly serving customers from the Merrimack Valley area
Andover Auto School Inc. is waiting for your call!