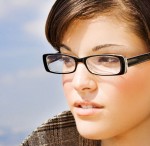 Newton Optica
Where Vision and Fashion Come Together

Our Services:
Comprehensive Eye Examinations
It is important to get eye examinations on a routine basis. Very often, eye doctors detect and diagnose eye diseases that can be asymptomatic. It is important to see an optometrist once a year, unless there is a problem and more frequent visits are necessary. Every couple years we recommend a dilated eye exam.
The limited edition MYKITA sunglasses Franz,
worn by SJP in Sex and the City 2, can be found at Newton Optica

Contact Lens Fittings
With today's technology almost anyone can wear contact lenses. We schedule a special contact lens examination where the doctor focuses on finding the best lenses for the patient's personal needs.
The eye doctor in Newton also trains new contact lens patients to insert and remove the lenses.
Most contact trial lenses are in stock and are available to be taken home the same day.



Here are some types of contact lenses that are available:
-Monovision – lenses for patients who use reading glasses
-Multifocals – lenses for patients who use reading glasses
-Single Vision – most basic lenses correcting for nearsightedness and farsightedness
-Toric lenses – lenses that correct astigmatism
-Color contact lenses – cosmetic; can change the appearance of the eye and have a prescription.

We have many different colors of available.
Current contact lens wearers must have an annual examination to re-evaluate their lenses.
Our office features State of the art equipment:
-Auto refractor/keratometer
This piece of equipment measures the curvature of the anterior portion of the eye.
-Auto lensmeter
Allows for precise determination of the prescription in the current pair of glasses
-Zeiss Visual Field Analyzer


This machine tests peripheral vision and picks up early visual field defects and damage to the optic nerve head. Small lights are flashed and the patient's responses are recorded



Insurances Accepted:
-Eye Med
-Medicare
-Blue Cross Blue Shield
-Harvard Pilgrim
-VSP
-Cigna
-Neighborhood Health Plan
-Flexible Spending Account

Our Brands, Eyewear, Glasses, Sunglasses in Newton, MA:
-Gucci
-Prada
-Alain Mikli
-MYKITA
-Orgreen
-Polo
-Ralph Lauren
-Ray Ban
-Reptile
-Karavan
-Silhouette
-Swissflex
-2.5
-Oliver Peoples
-David Yurman
-Kate Spade
-DKNY
-Juicy Couture
-Elasta

Our Optometrist in Newton, MA
Doctors of Optometry are primary eye care providers and the nation's largest eye care profession (American Optometric Association).
Dr. Viktoriya Vilkomir - optometrist in Newton, MA graduated from the New England College of Optometry. After graduation she joined an ophthalmology group, part of Tufts Medical Center.
Dr. Vilkomir is a member of Massachusetts Society of Optometrists and American Optometric Association.
Prescription Lenses in Newton, MA
Lenses are the most essential part of the glasses. We work with laboratories that provide the highest quality and have access to the latest technology. It is our goal to deliver clarity and precision.
Single Vision lenses
Lenses made either for distance, reading or computer.


Bifocal lenses
Lenses with a line; the top portion is dedicated to distance viewing and the bottom for reading
Trifocal lenses
This lens contains 3 prescriptions: distance, intermediate and near. There are 2 lines on the lens.
Progressive Lenses
Known as no-line bifocals. These lenses are very popular with presbyopic patients.
Polycarbonate lenses
Light and safe.
Transition lenses
These lenses have the ability to turn into sunglasses when outside.
Polarized lenses
These are the best lenses for sunglasses. They reduce all glare.
Anti reflective coating
Coating applied on the lens to reduce glare.
Our doctor accepts most insurances.
Do you need an advice choosing a right eyewear?
Our optician in Newton always here to help.