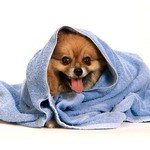 Boston Road Animal Clinic


We strive to provide the best medical care for every patient and educate the client so you can make educated and compassionate decisions about your pet.
We understand and share in your love and compassion for animals.
Our goal to provide you with the highest level of veterinary care. We are dedicated to keeping our patients healthy and appreciate the confidence their guardians have placed in us. We have an obligation to care for our patients to the best of our medical knowledge and it will always be our policy to treat them as though they were our own.
Our veterinarians and technicians have many of experience treating dogs, cats
Services provided:
Preventive medicine and vaccinations,
Surgery
Pediatric and geriatric care
Nutritional and behavioral counseling
Dental Service
Office has in-house diagnostic equipment.
Clinic has both flexible and rigid endoscopes, which enable us to non-invasively examine internal structures.

We also focus on caring for your pets' dental hygiene. At Boston Road Animal Clinic, we routinely provide complete dental care, including cleaning, polishing, and removal when necessary.
Our staff is very caring, friendlyand detail oriented. Our focus is on client education and good follow up. We are dedicated to offering you and your pet the most advanced, effective medical veterinary care with love, knowledge and respect for a very affordable proces.
Serving Millbury, Auburn, Northbridge, Upton, Oxford, Manchaug and many more towns and
cities in the area.

Call us with any questions at
508-865-5500