Need help in organizing special celebration? Contact us for the best celebration and music arrangement for birthdays, weddings, anniversaries, meetings, corporate events, New Year, Christmas, Easter, Thanksgiving day and otehrs. The service centers, musical groups, bands and other entertainment businesses in the Greater Boston area and Natick, MA, specializing in events celebration, entertainment are ready to help you with choice of the place, time, program, catering, etc.
Browsing our Events category of the Media and Entertainment catalog and Entertainment and Leisure category you will be able to find other interesting services referring to the celebration and arranging of different important occasions.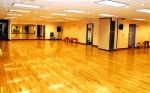 Studio Rental
Studio Rental for different events: parties, celebration, festivities etc! We have got all the equipment needed so you and your guests won't be disappointed. Events for up to 200 people can be held as well as small birthday parties. So you can have a great party at a reasonable price.