Anchors & Dock Equipment

Boat Covers & Accessories

Boat Electronics

Boat Engines, Pumps, & Systems

Boat Hardware

Boat Interiors

Boat Maintenance

Boat Safety & Floatation

Boat Seats

Boat Trailers & Accessories

Charts

Dinghies & Inflatables

Electrical Equipment

Fuel Flow Instruments

Log Books

Sailing
Welcome to the Sports and Recreation section where you can find your boating & marine needs. From Anchors & Dock Equipment, Boat Covers & Accessories, Boat Electronics, Boat Engines, Pumps, & Systems, to Boat Hardware, Boat Interiors, Boat Maintenance, seats, trailers & accessories, log books and sailing. You can find anything on Boston Catalog's database for Boating & Marine. Feel free to browse through the pages where you can find relevant information on places in Boston, MA or in any other stores or shops in the MA area that provide Boating & Marine equipment and accessories. This directory has the information you need when you need to get that boat repaired or just want to buy boat parts. Visit these shops before going boating!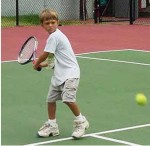 Winchester indoor lawn Tennis Club
At Winchester indoor lawn Tennis Club you and your child is certain to have a wonderful experience! We dedicate ourselves to ensuring fitness and health through the fun and challenging sport of tennis. Your son or daughter will receive individualized attention at our facility. We offer private as well as group tennis lessons. Children are evaluated before being placed into our tennis courses. Group tennis classes are formed with respect to the age and ability of the children. Tennis fitness competitions are incorporated into the tennis program. The Tennis School for Youth proudly offers a Summer Tennis Camp.